21 Dec '15
Artists of Woodbridge: Clinton Snider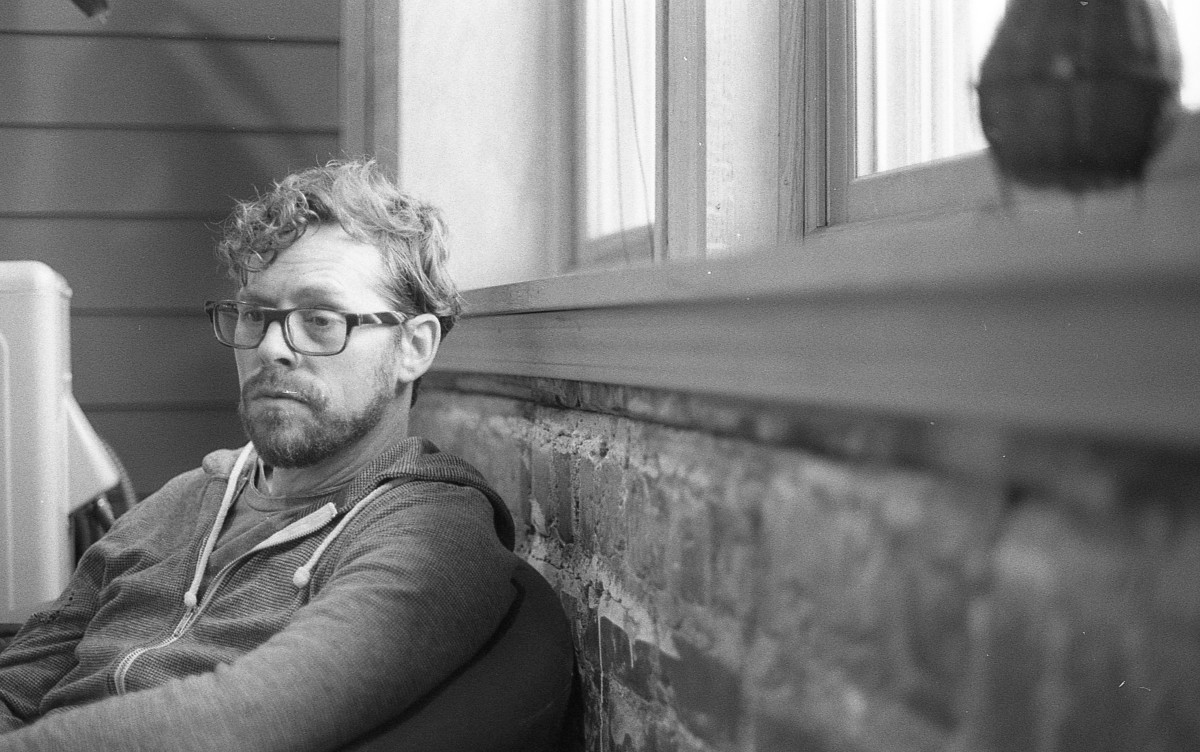 Clinton Snider has Detroit on his mind. Hist art doesn't make statements about it, it asks questions. One of the first large paintings to appear in the neighborhood is Snider's "Piggies" mural on Commonwealth. The kernel idea was something he'd been working with previously but it came to full fruition as a large scale painting/mural in Woodbridge near the outset of a large push of installations beginning in 2012.
"Piggies"
"Pigges"


Snider has spent most of his adult life in Detroit, graduating from the Center for Creative Studies in 1996 and eventually moving on to build a large body of work pertaining to Detroit – what he terms as "visceral reactions."
TL: What's your connection to Woodbridge?
CS: I never lived there. I had friends there. I'll probably always have a couple of friends there. The last thing that was kind of a big deal were these guys who were running a gallery there. They all moved to New York since then but they were having monthly gallery shows. They lived there but then they'd clear it out and have shows.
TL: And what is your connection to the city?
CS: I was always in the city. I was living in Hamtramck when Larry called me. I've been in the suburbs now for a number of years. My studio is here, across the street from the Russell, so I'm always down here.
TL: The "Piggies" piece on Commonwealth, how did that come about and how does that sprout from your work in the city?
CS: My work, in general, is sympathetic to Detroit. It's what appeals to me, but what that tends to be is: capturing something of a memory, something of a time, something of a transition between things. That's a little bit subtle, I think, for what Larry wanted to be on that building. But, I've got another side of me that's more playful in using all those things.
What I did there is kind of a re-do of a piece I done, playfully, a couple of years ago. I kind of scour the area. I ended being on the east side for a long time and focusing on things there and the neighborhoods I enjoy. For a little time, around the incinerator and meat-packing there, all the way down to Eastern Market, I was doing something there. The piece wasn't going all that well, and then I started playing with the flying pigs. I guess it made me laugh but it was still kind of poignant to the area that it came from. It's out of context now and I transformed it to more of a Woodbridge environment.
He (Larry) wanted me to go into doing cutout pigs over the walls, and I wasn't opposed to it, I just didn't really have time. I was taking some time out to do this, which was super fun.
TL: Of course, the pigs are flying.
CS: Yeah, "When pigs fly" is kind of this saying, but I took it differently. When I lived in Hamtramck, I'd see the pig trucks, and the chicken trucks. It's kind of right there in your face and you'd see it everyday. I turned them into ghosts, like angel pigs. I made one where they had little hearts, so it was definitely cartoony.
I think it's playful enough. If you think that, that's fine. I think I just pulled back and left it to a more playful thing, kind of like that saying. It was charming enough that it didn't feel heavy, or morose, or even too playful.
TL: Is this the sort of concept you develop regularly?
CS: From time to time I do that kind of thing. It's a sort of riffing on something. Sometimes it's the best way to do it — just play around. Even the little house I'm working on, which became more serious — I made them out of really humble materials — toothpicks, coffee straws, really simple things. They look like they're made out of cardboard but they're more substantial. I used resin to look like cardboard. I wanted to make something out of humble means that looked a bit greater, which is certainly a metaphor for what I feel about the city and the neighborhoods.
There are a lot of A-frame constructions that were built during the depression era or earlier — working class houses. Maybe to some, they don't  look like much, but I think within them, the power and the influence that people have had on the city over the years, they are more than the sum of their parts. I wanted to make something in that way.
A lot of times they start off in a drawing, maybe very silly and playful as a riff or note, and then I realize there's something more in that. Even something playful and humorous can have a serious idea to it when I develop it.
TL: Your inspiration is the city. When you're crafting, are you attempting to make a literal translation of something or is it more that you're speaking from a place inside of you that can't quite hit the nail on the head?
CS: It's definitely more of that. I have a visceral reaction to place, and it takes place over time. I would go visit another city like Pontiac or Saginaw and I would have some quick reactions to things I see, but it takes time to be in a place and get the subtle undercurrent, all of that going on. I feel akin to that in Detroit.
I love the way the city looks. I love the architecture of it. If I walked up to a completely uninhabited place, it wouldn't have the same thing. It's the power of people, the power of influence, of things done there. There's always been a current of innovation in the city, which people don't think of if they just go by on the expressway at 80 miles-per-hour every day. But, the people who live here know that there has always been something going on. So, how do I tap into that? How do I not only share that, but how do I express that in some way? What seemed to work for me over the years was using houses, structures, buildings as a surrogate for people. I can speak of people through houses, buildings and structures. I can paint them in such a way that you'll feel that they're important and have integrity. Maybe they're worn at the edges and so on, but there's a quality to it — without having to get into race or things that happen to be going on. It's reduced to houses, thus people.
TL: So you don't come at it with this is my message and here's what it's going to be. It's more of a visceral reaction.
CS: If you can ask a really good question, you can take things a lot further than answering a question. If I'm very honest with myself, I can only take a subject so far. I try to take it as far as I can, but the art comes in for me at a point when I don't really know more, I don't know how to say more, but I investigate. Almost everything I do starts with an investigation. I do think that work, poetry, painting and otherwise, can answer questions. I don't know what they are, and I'm not in charge of those answers. I'm serious, and I take my thoughts, and time, and whatever skills I have seriously, to put to a problem.  I kind of let the answers fall where they are.
TL: What are you working on now?
CS: I'm continuing my little humble houses that are made with found materials. That's ongoing, but the major thing right now is a collaboration with Scott Hocking. We're doing some work with some signage in the area — billboards and signs. That's going to be a lengthy project, so look for that in maybe 2017.
TL: What do you want for art in Detroit?
CS: I think there's a pretty healthy art community. What my answer would have been years ago, seems to be happening. Detroit was seen in, if not a world stage, a national stage as far as the integrity and quality of the artists here. I feel like that is happening. I guess I want that to continue.
TL: Right now, everything is starting to happen. There are some mixed opinions on artists coming from different places and establishing themselves. There are some who welcome it and say we need more, and there are some who disagree.
CS: I don't know the answer to it, necessarily. I think a lot of us here wanted that. Like I said, we wanted some attention, not just for ourselves but for the space. For the most part, most of the artists I know want the best for the space; they love Detroit.
I would include, not just Detroiters or those transplanted from other parts of the state, but a lot of people from other countries who make regular trips. This is their vacation spot. They keep coming back here. I absolutely think of them as Detroiters. They felt a home here. They felt a connection to people and a temperament that was satisfying to them. I think Detroit can welcome all of them, and more of that is great. If there's some bullshit that's coming along, some cheap profit-making, I'm certainly not too happy about that, but I think it will sort itself out.
Visit Clinton Snider's website at clintonsnider.com