2 Jan '18
HOUSE P(art)Y Inaugural: Holiday Edition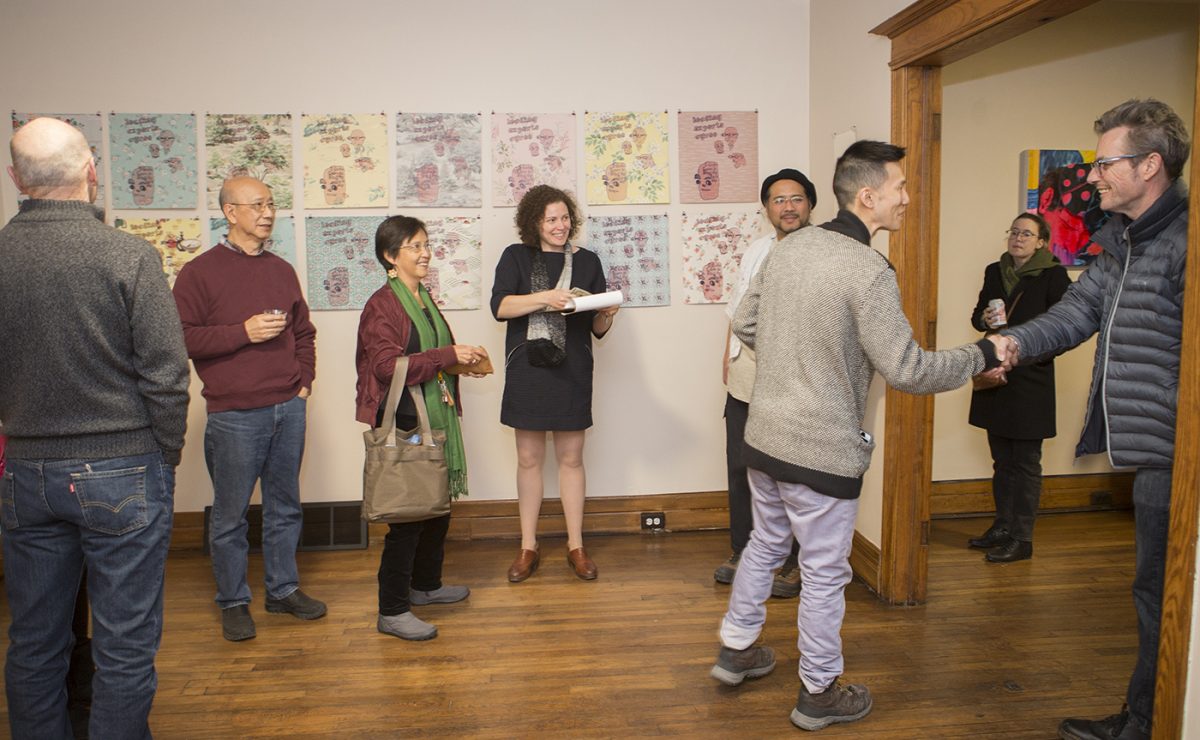 Art in Woodbridge is pleased to announce a new happening around the neighborhood: a roving open-house party that will feature the work of local artists for sale, drinks, good times, and an array of other activities – curated by interdisciplinary art action-figure, Sarah Rose "please, call me Rosie" Sharp (that's me!).
Our first HOUSE PartY was a trial run, and took place on December 22, 2017, to ring in the holidays, celebrate the season, and present the work of an eclectic brew of artists: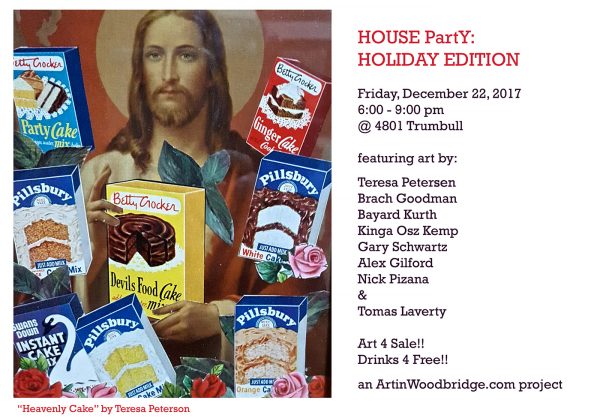 On display were works by Woodbridge art-heroes, including one of artist-animator-educator Gary Schwartz's amazing zoetropes:
Black & white photography collages by interdisciplinary polymath Tomas Laverty:
And the DIA's own Alex Gilford, who showed (beautifully finished) concept drawings for a mural project that will debut in Woodbridge soon!
We also had two duos of visitors from other collectives: Nick Pizana and Brach Goodman, from Heavenly Dogs Collective (which operates the up-and-coming KO Gallery on Jos Campau in Hamtramck), and Bayard Kurth and Kinga Osz Kemp of Ocelot Print Shop – Cass Corridor's own neighborhood printing joint, and the emotional center of self-propagated media.
Perhaps the night's most triumphant artist was mixed media collagist Teresa Petersen, whose room of small narrative collages proved irresistible for last-minute gift buying, colorful selfies, and grabbing art off the walls!
If you'd like to see Teresa's work in action, folks from the Woodbridge Pub went on a patronage spree, buying a stack of works to go on display there. This serves as an excellent opportunity to remind small businesses that HOUSE P(art)Y is an awesome place to come looking for accessible and affordable works by artists that might grace your establishment!
It was a really wonderful gathering, and stellar trial run for the HOUSE P(art)Y series – so successful that we're going to continue the series in 2018. Our next edition is shaping up for mid-February, and I'm beginning to plan a lovable line-up of artists for you to fall head over heels for.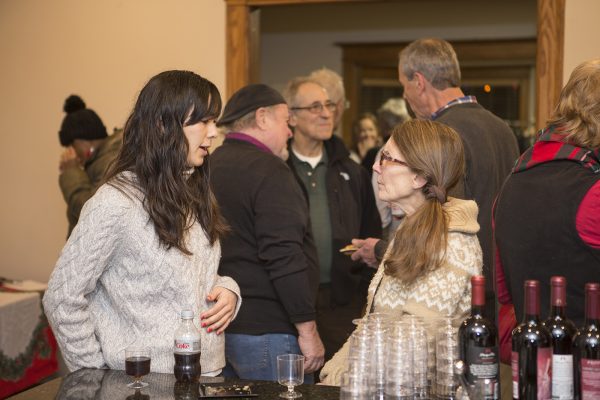 If you're interested in hearing about HOUSE P(art)Y events, or would like to be considered as a participating artist (all are welcome, but especially if you live in Woodbridge!!), please don't hesitate to get in touch with me: roz.sharp@gmail.com
Happy New Year, and stay warm until next time!